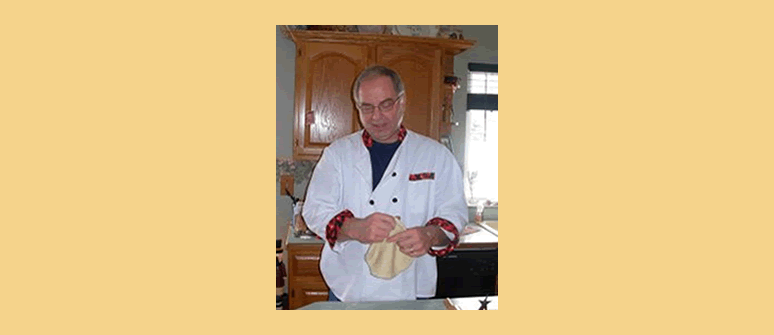 I grew up on the east side of Buffalo, in a Polish/German neighborhood commonly called Kaisertown.  Life was good. We first lived in a flat apartment above my mother's parents and later moved 10 blocks away to the "suburbs".  I attended 13 years of Catholic schools and walked every day.  I played baseball in the street and in the summer would swim at Houghton Park.  As a teenager, I was the stock boy at the neighborhood Ben Franklin Five and Dime store.

I never felt poor and thought that everybody ate SpaghettiO's and scrambled eggs.  I remember the first black and white television and enjoyed playing war with my toy soldiers.  I shared a bedroom with my brother, until my sister moved out.

My parents worked hard to provide for us.  My grandmother always made me feel special and I had relatives just a few blocks away. Grandma later lived with us when she required more care.

My dad was a hard working self-made man.  He was plumber when required, a painter, builder, auto mechanic, engineer, welder, millwright and ended his work career as a New York State Correction Officer.  My mother worked out of the home when needed. She was a short order cook, waitress, store clerk but mostly our caretaker at home.

Both my parents were generous with their time and believed in giving back to the community.  My mother was active in the church and a Scout leader for many years.  My father would come to the aid of people in need whenever the call was made.  On weekends, he sold eggs and produce to make extra money.  He had a number of "old folks" that he visited to drop off food and clothing.   I recall a man named "old Joe" who lived in a shack in the country.  He was "blind" and his face was darkened by the coal stove used to provide heat and cooking.   My Dad would drop off food, check on his condition and be on his way. As a child, I would often accompany him but it was much later that I realized the value of this generous act of kindness.

My High School years were awkward and fun.  I struggled in 10th grade and was more confident in 12th grade. I was elected senior class president and chosen to be the regional chairperson for the Catholic Charities Student Fund Drive.  I was also voted most valuable player for our football team.  

After High School, I attended a Community College with few plans for my future.   I enjoyed the study of History and Psychology, transferred to a 4 year college and earned a teaching degree in Secondary Social Studies.  I later earned 3 Masters Degrees and flourished as a life long learner.

My first teaching job was with students with learning disabilities and my career in education expanded over 33 years. I worked as a teacher, counselor and school administrator.  I retired in 2006 and since have worked 4 interim positions in school administration.

I recently celebrated my 31st wedding anniversary.  My wife, Marina, is the greatest reason for my happy and fulfilled life.  I have 3 wonderful children who start each day with a goal and a passion.  I am very grateful for my life.